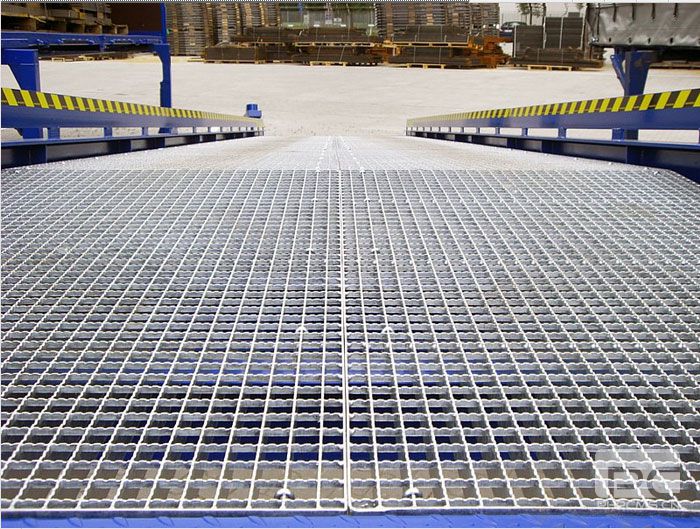 <
>
Press-Lock Grating
This type of grating is made using CNC punching machine and large power hydraulic machine to press the cross bar into the grooved load bar to form the grating structure. Comparing to Welding Grating, the surface of Press-Locked Grating is more clean and smooth, and provide aesthetic look.
There are various types of models to choose, as there are many different combinations of cross bar and load bar to be used together.
About the type-selection and application of Press-Lock Grating, can follow the quick lookup table of Welding Grating if is the same model or product code. If not, JIMU could provide recommendations to our customers based on the data they provide, except customers have their own type-selections.