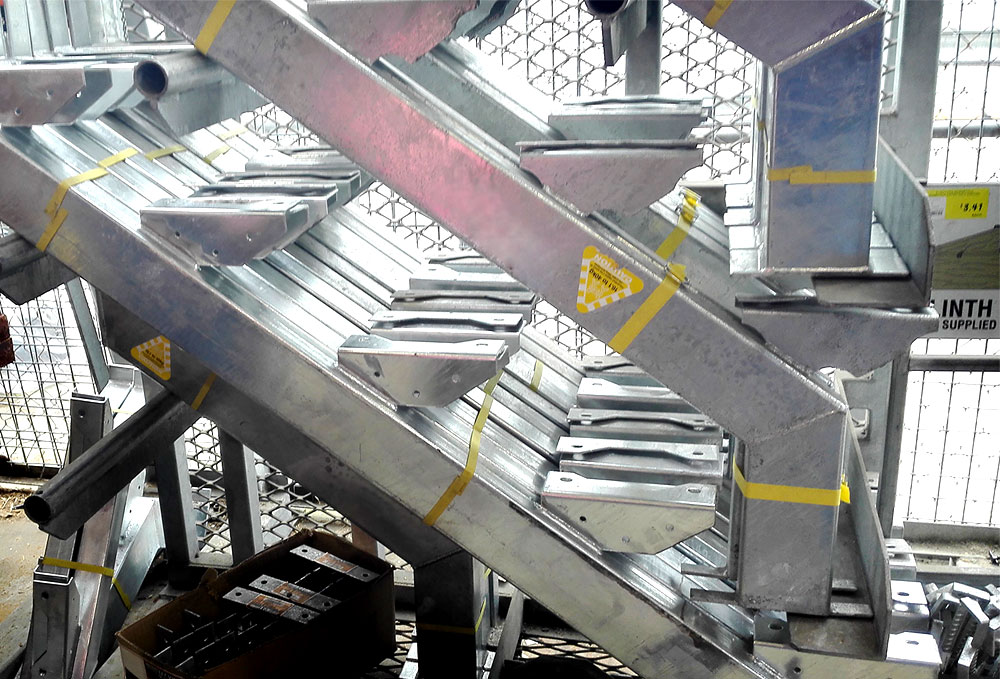 <
>
The Stair Stringers
Features
Convenient and easy to install. ( cast-in or bolt down)
Available off-the-shelf in 1 to 17 tread stringer pairs.
Stair Treads and tread mounting brackets are also available and can be purchased separately. Designed to take a maximum tread width of 1000mm.
Finish can be hot-dip galvanized and powder coated.